Journal Entry:
Wed Mar 4, 2009, 12:22 PM

visit my personal website!

i'm still neither here nor there with all my stuff!
but this morning i was looking through all my photos from scotland, and i was like, wow. i think i have something here.
i hope that doesnt mislead you into think that i think im great, but recently iv been feeling pretty low about all my stuff, but i really really want to get back to my photo art. and i want to do it well

so hopefully, new work soon

im getting settled back into life in the UK.
my gawd what a life overhaul its been..... so unsettling moving around like that.
but im really getting there now

oh, and i must say this one more time
my work IS NOT STOCK!!!!!!!!!!!!!!!!!!!!!!!!!!!
if you see anyone using my work as 'stock', please kindly inform them that they are breaking copyrights and they better remove the offending work asap

grrrr
oh my subs gone, so im not sure what this journal will look like after i post this, so if its all messy with broken links or something thats why!
ok, i love you all! thankyou so much for still stopping by after my absence!
its so wonderful and comforting for me to see that you are out there supporting my work, alot of love to you!
all the best,
Becca
________________________________
winners of the
Summer 2006 Princess with a Secret
competition
1st place: saiaii with My Divine Secret
2nd place: Illu-sab with promise not to tell
3rd place: sarahmoule with .:: She is Unicorn ::.

winners of the
Spring - Summer 2006 Friends and Enemies
competition
1st Place: Black-Red-Escape with Shift of Faith
2nd Place: Athziri with ::: Ame dans deux :::
3rd Place: sheispretty with Our Contravene

:thumb33379946:
winners of the
Spring 2006 Sea and Sky
competition:
1st Place: Eireen with The Treasure of the seas
2nd Place: vkacademy with Mist
3rd Place: cosmosue with Song Of The Sea
4th Place: Manshi with Flotsam and Jetsam

winners of the
Winter 2005-06 Gemstones
competition:

1st Place: Manshi with Polluted Sky Dead Soil
2nd Place: fractal-inversion with Ruby
3rd Place: wakingdreamer with Emerald
4th Place: reikavich with Two Faced - Fey World

:thumb28696216:
winners of the
Winter 2006 Lovely Ladies Christmas
competition:
1st Place: garmr with Winter
2nd Place: Adaae with Christmas elves
3rd Place: alianora with Winter's Artist

:thumb27008479:
winner of the
Autumn 2005 Hallowe'en and Autumn
competition:
1st Place: twiggy101 with Samhain
winners of the
Summer 2005 Dark and Light
competition:

1st Place: vkacademy with Dawn and Dusk
2nd Place: Ahyicodae with The Widow and the Damsel
3rd Place: xXxNewCultQueenX with A prayer in darkness

:thumb20932529:
winners of the
Spring 2005 Myths and Legends
competition:
1st Place: Manshi with I'll name you Bob
2nd Place: sarahmoule with .. Smiling in the Dark ..
3rd Place: PrincessArwen with Play Me A FairyTale
winners of the
Autumn 2004 Hallowe'en
competition:
1st Place: bombxhu with Gothic Hunter
2nd Place: skulda with .giFt.
3rd Place: morgu3 with death's trick
The work contained in my gallery is Copyright Protected © 2003-2008 Rebecca Cusworth. All rights reserved. My work may not be reproduced, copied, edited, published, transmitted or uploaded in any way without my written permission. My work does not belong to the public domain.

MY WORK IS NOT STOCK
</b>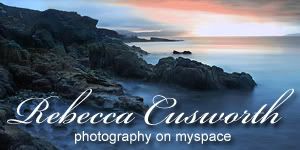 Watch